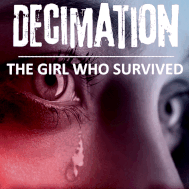 Decimation: The Girl Who Survived. Buy at Kindle UK Kindle US
This post is just a quick tip about how to put an animated GIF onto a Facebook post. See how the tear in the above picture is flashing on and off? It doesn't go into how to create an animated GIF – more on that in a later article.
Firstly, you need to upload your animated GIF to another site – your WordPress site for example! You can use any website you like. If you don't have your own site, you can easily create a WordPress blog at https://wordpress.com/.
Next, copy the link to the GIF file (from whatever website you have uploaded it to) and paste into your Facebook post. The easiest way is to right click the picture and copy the image address. This is a screenshot from the Chrome browser.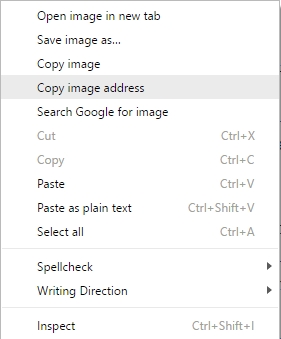 In my case, the link is https://www.rjne.uk/wp-content/uploads/2017/03/Decimation-animated-tear-small.gif. When you post to Facebook, just make sure it's the first link in the post. Facebook will follow the link and embed the picture, together with its animation.
That's all there is to it.