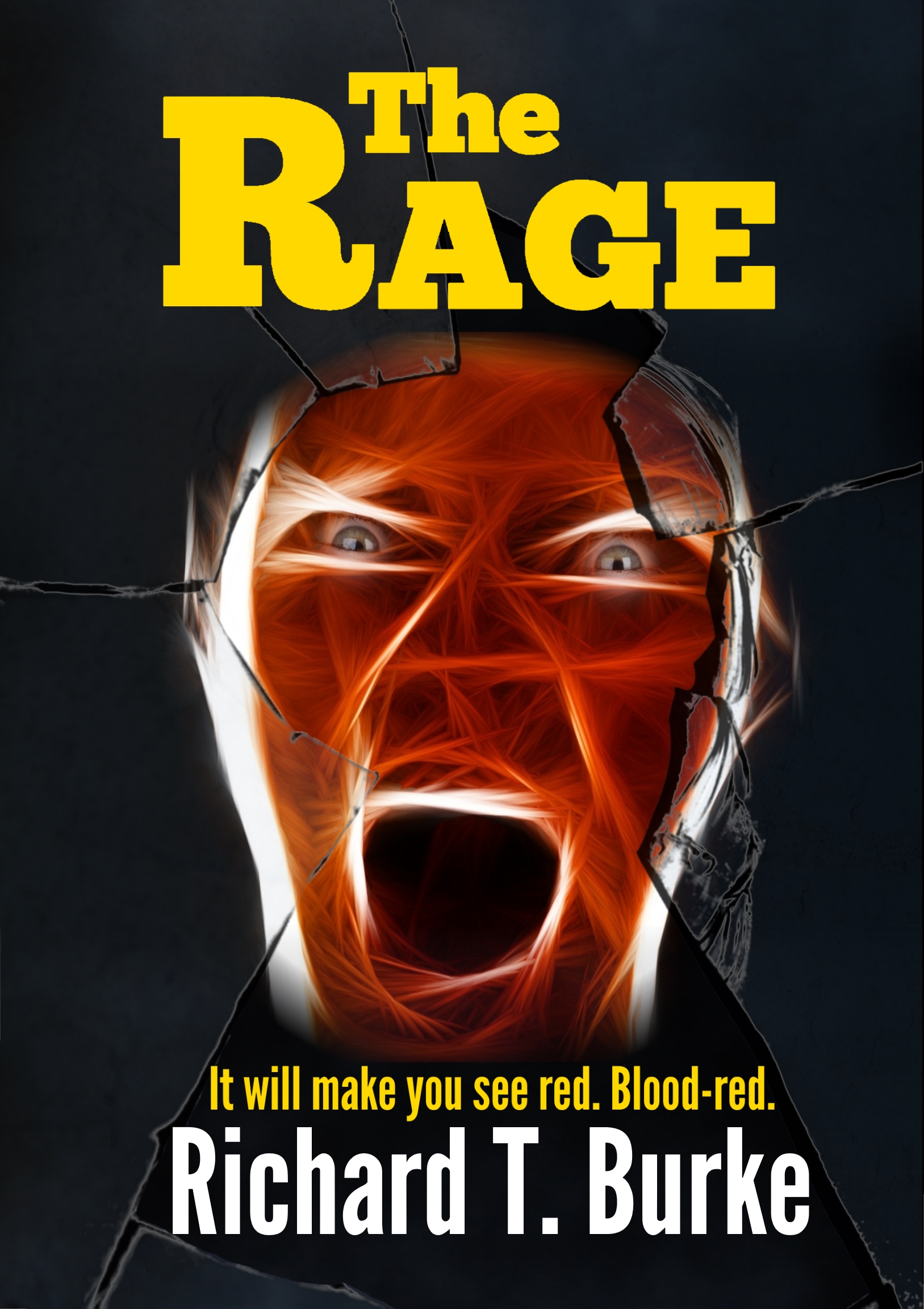 The Rage is Richard T. Burke's first book, set in the fictional village of Netherwell.
Alice Dean becomes worried when her husband fails to return after walking their dog in the woods. Her fears are exacerbated when the dog comes home alone.
Dave French, a paramedic, is called out to attend a suspected fatality. Whilst examining the body, he is brutally assaulted by his colleague in an unprovoked attack.
Over the course of the next two days, the quiet village of Netherwell is rocked by a series of murders and descends into a spiral of escalating violence.
As Alice and Dave battle to survive in a world in which every living creature is a potentially lethal foe, they discover that the infected may not be the only source of danger.
They say that everybody has got one book in them and I had been meaning to write a book for a while. So a couple of years ago I started working on The Rage. There have been several periods during that time when I didn't have the time to write much; completing day one (the book is set over three days) was a feat in itself! I had some big scenes in my mind but getting the characters into those scenes in a believable way was hard. In some ways I needed the prolonged writing period to come up with the plot. That said, I think a sequel would be much quicker to write and I already have some ideas about the direction.
The idea for the book came when I was walking our black Labrador, Max, in the woods close to where we live. We had just been watching the Walking Dead (great program by the way!) and I got to thinking about how zombies could happen for real. All this stuff about dying and then coming back to life as a creature that wants to eat flesh is total nonsense (but entertaining nevertheless).
So how could it really happen? Well there are a number of parasitic creatures that affect the brains of their hosts and change their behaviour. For some gruesome examples just read Ripley's Believe It Or Not (when I say read, I really mean look at the pictures).
Incidentally, I have just read The Girl With All The Gifts by M. R. Carey and that uses the same idea as the core of the story.
I don't want to ruin The Rage for you so you'll just have to read it to find out what is causing the violence.