I am honoured that one of my short stories has been included in Dark Minds, an anthology of short stories to be published by Bloodhound Books. A Christmas Killing is a dark tale set over Christmas Eve and Christmas Day with several twists that will keep you changing your assumptions. All proceeds will go to the charities Hospice UK and Sophie's Appeal.
The book will be on sale from 13th December as both eBook and paperback. I believe an audio-book version will also be available.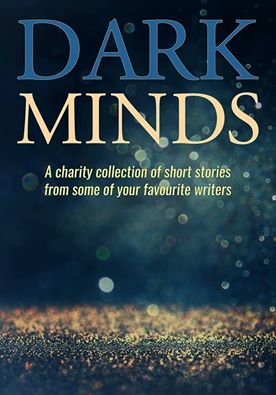 It seems I am in some esteemed company. For example, the list of authors includes Louise Jensen. Her debut novel, The Sister, reached #1 this year in the Amazon UK charts.
The full list of stories and authors is as follows:
Ten Green Bottles – B A Morton
London's Crawling – Emma Pullar
The Shoes maketh the Man – Louise Jensen
Never tell a Lie – Tara Lyons
A Christmas Killing – Richard T Burke
By the Water – Betsy Reavley
A Cup of Cold Coffee and a Slice of Life – Tony R. Cox
Slow Roast Pork – S.E.Lynes
A Lawful Killing – Ross Greenwood
Sticky Fingers – JT Lawrence
You will meet a tall dark stranger – Ron Nicholson
The Wages of Sin – Lisa Hall
Hidden – KA Richardson
The Sydney Dahlia – A.J.Sendall
Pop Dead – The Pension Papers – Pete Adams
The Sins of Muriel McGarry – A.S.King
The Shepherd's Bothy – L J Ross
Life after Life – Paul D Brazil
The Smallest Acorn – April Taylor
An Onion – Joel Hames-Clark
I've Gone – Anita Waller
The Bridge – Simon Maltman
The Moth Jar – Jim Ody
Jimmy Jimmy – Steven Dunne
Be Careful what you Wish for – Peter Best
My Own Eggsecutioner – Tess Makovesky
One Last Job – Alex Walters
A Stranger's Eyes – Paul Gitsham
Dangerous Actions – M.A.Comley
Captive – Stephen Edger
Left Behind – Nick Jackson
Horror – Roz White
Mary and Joseph – David Evans
Love you to Death – Lucy V Hay
Fastball – Alex Shaw
The Retreat – Jane E James
Out of Retirement – Mark.L.Fowler
Don't go to Marsh town, Johnny Ray! – Charlie Flowers & Hannah Haq
Everything Comes – B.A.Steadman
This book would make the ideal Christmas gift!