In today's post, I am delighted to announce the release of Ross Greenwood's latest book, Shadows of Regret.
About the book
If your life was ruined, would you seek redemption or take revenge?
From the #1 bestselling author of Fifty Years of Fear, SHADOWS OF REGRET is the unforgettable story of a woman's struggle to rejoin society.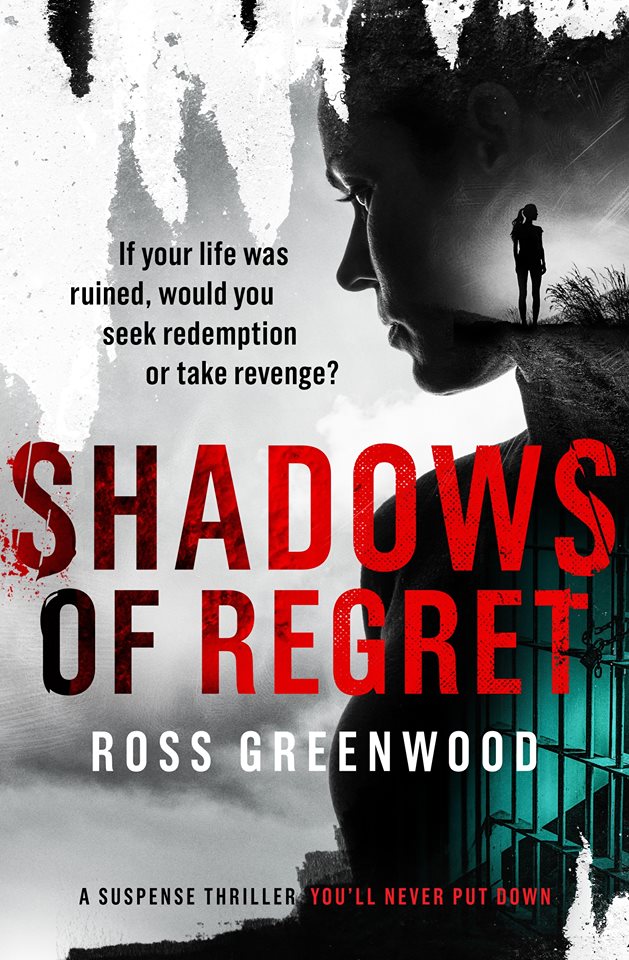 Katie committed a terrible crime. Sixteen years was the price she had to pay.

Once released from prison, she finds the world has changed. Her chances appear bleak, but Katie is a survivor.

Isolated and alone, she struggles to make sense of her new life. Starting again isn't easy, especially after what she's done.

Despite not feeling free or safe, Katie overcomes her fears and confronts the future. But history won't remain forgotten.

Gradually, memories of the past are revealed. When Katie finally exposes the awful truth and sees there are others who share the blame, she must choose her path.

Will she seek redemption, or will she take revenge?
"If you enjoyed Eleanor Oliphant's journey but prefer your stories darker, this is perfect for you."
"There are writers, good writers and ones that have the power of words to captivate you in an instant. Ross Greenwood has this in spades."
Shadows of Regret on Amazon: Getbook.at/ShadowsofRegret
My Thoughts
Katie has been in prison for sixteen years. The book starts on the day she is released. The story switches between past and present as it reveals the reasons for Katie's incarceration and describes her struggles to fit into a world which has changed beyond all recognition from the one she knew beforehand.
The theme is dark and some chapters are harrowing, but the twists and turns will keep you mesmerised until it builds to a breathless conclusion. Five stars from me.
About the author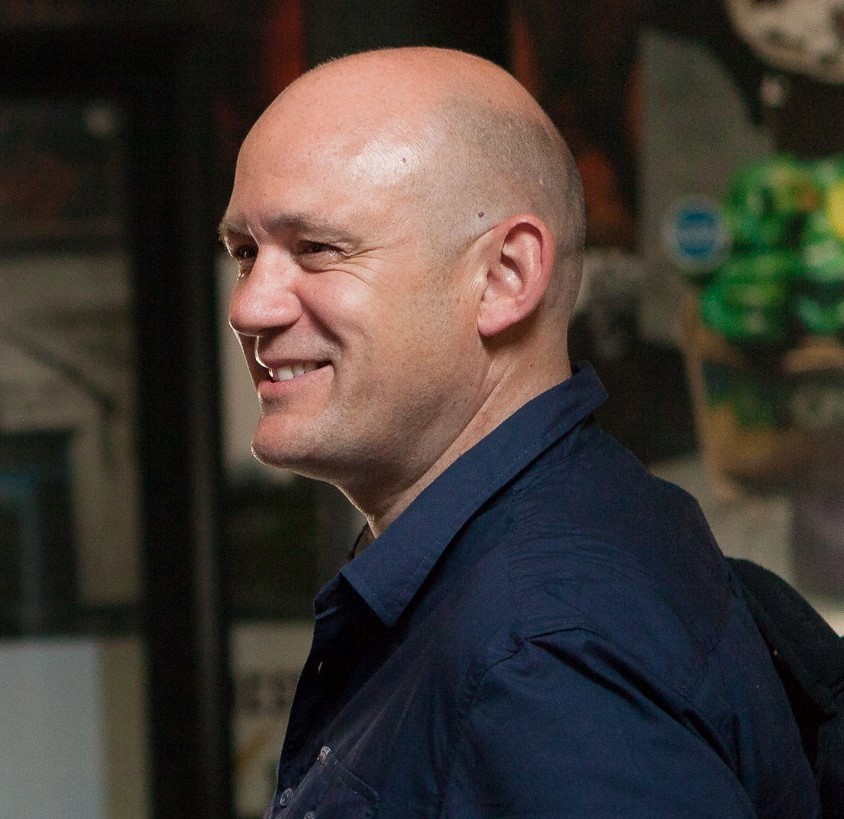 Ross Greenwood was born in 1973 in Peterborough and lived there until he was 20, attending The King's School in the city. He then began a rather nomadic existence, living and working all over the country and various parts of the world.
Ross found himself returning to Peterborough many times over the years, usually, so he says "when things had gone wrong." It was on one of these occasions that he met his partner about 100 metres from his back door whilst walking a dog. Two children swiftly followed. And, according to Ross, he is "still a little stunned by the pace of it now."
Lazy Blood book was started a long time ago but parenthood and then four years as a prison officer got in the way. Ironically it was the four a.m. feed which gave the author the opportunity to finish the book as unable to get back to sleep he completed it in the early morning hours.
Ross Greenwood's second book, The Boy Inside, was picked up by Bloodhound Books, and in September 2017, Fifty Years of Fear was published. The year 2018 saw the publication of his next psychological thriller, Abel's Revenge. All his books are thought provoking, and told with a sense of humour.
Ross Greenwood hopes you enjoy reading them.
Please feel free to get in touch on www.rossgreenwoodauthor.com
Author Links
Author Website: www.rossgreenwoodauthor.com
Facebook Author Page: https://www.facebook.com/RossGreenwoodAuthor/
Twitter: https://twitter.com/greenwoodross
Amazon Author Page: Author.to/RossGreenwood
BookBub: www.bookbub.com/authors/ross-greenwood
GoodReads: bit.ly/RossGreenwood-GR
Books by Ross Greenwood
The Dark Lives Series:
#1 Fifty Years of Fear – Getbook.at/FiftyYearsofFear
#2 The Boy Inside – Getbook.at/TheBoyInside
#3 Lazy Blood – Getbook.at/LazyBlood
Abel's Revenge – Getbook.at/AbelsRevenge
Shadows of Regret – Getbook.at/ShadowsofRegret