The dedication to my latest book, Annihilation: Origins and Endings, reads as follows:
For Theo

My silent companion during the writing of this book. You didn't offer any suggestions, but you sat beside me throughout.
The question is, who is Theo?
Two years ago, my aunt was no longer able to look after her dog, a Maltese Terrier, due to ill health. We offered to look after him, and Theo soon became an integral member of our family.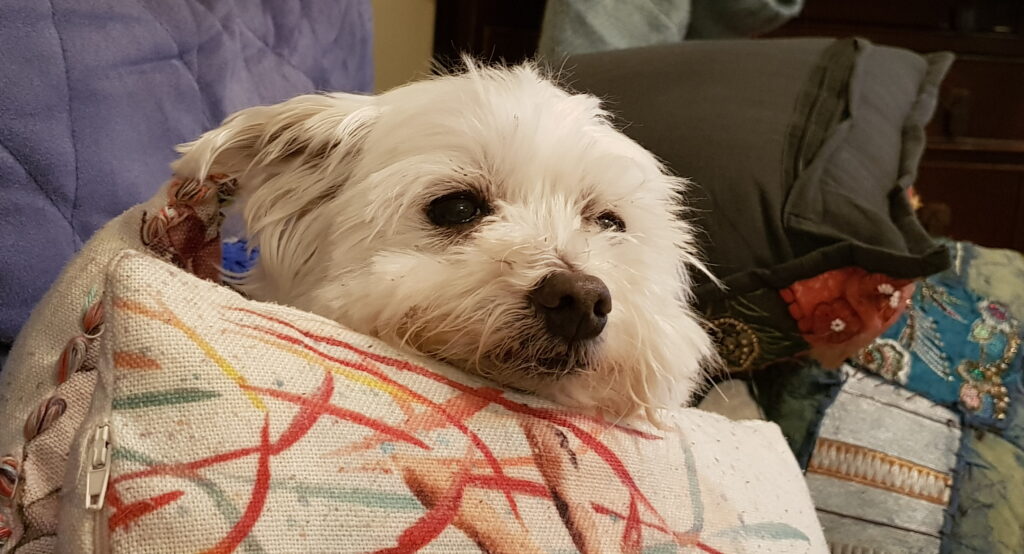 If I had to summarise Theo in a phrase, it would be a "big dog in a small body". He was full of character and not afraid to tell visitors what he thought of them (generally not much!).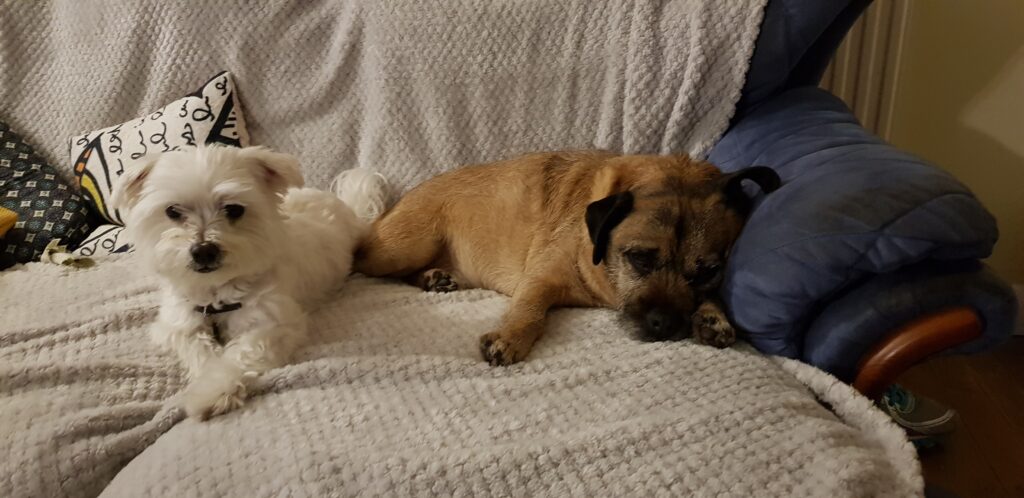 However, he was also extremely affectionate and was never happier than when he was sitting on somebody's lap. During the writing of Annihilation, he would often come into my study. But trying to work at a computer with a dog on your knee is tricky, so he would often lie on his mat while I wrote. When I stopped for a break, he asked to be picked up for a cuddle. He even became a Zoom celebrity on the occasions I made video calls.
Unfortunately, Theo suffered from colitis. Over time, his condition deteriorated, and he lost weight. By 9th August 2021, he had become so weak that he could barely walk.
We only had the privilege of looking after Theo for just under two years, but when he died, he left a big hole in our lives.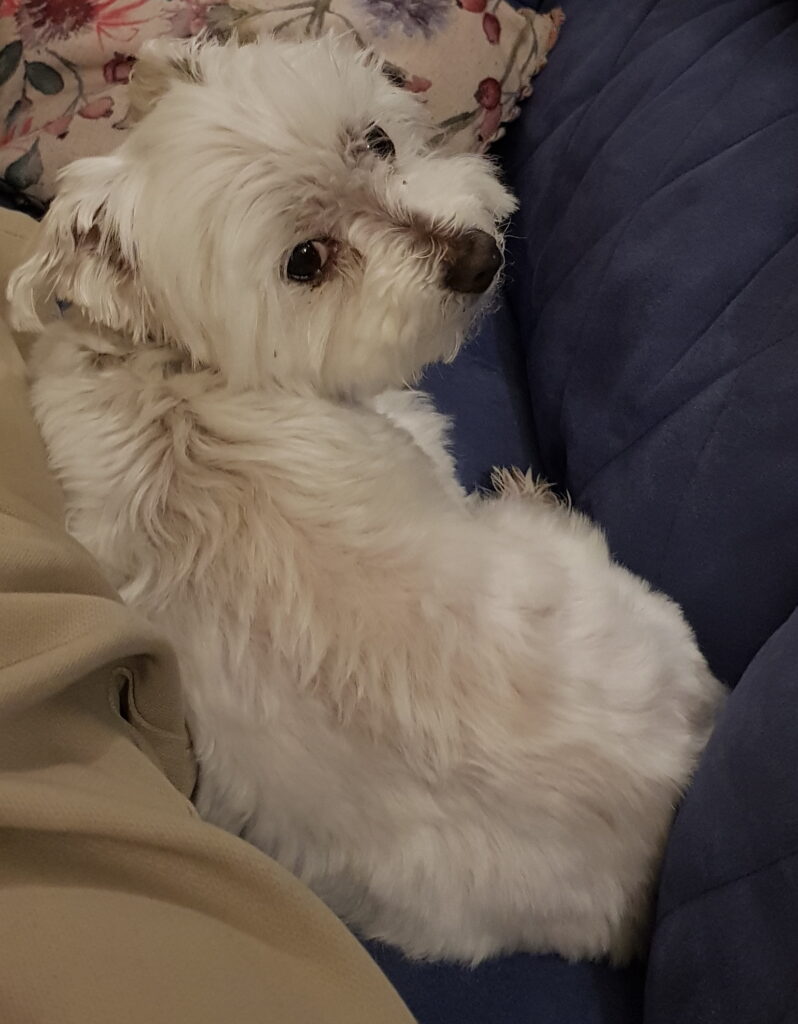 We all miss you, Theo. May you rest in peace.